IFRA UK appoints new chairman and vice chairman
Left, Francis Pickthall of CPL Aromas, IFRA UK's new chairman and (right) Jonathan Gray of Mane, IFRA UK newly appointed vice chairman
IFRA UK has named Francis Pickthall of CPL Aromas and Mane's Jonathan Gray as the association's new chairman and vice chairman. Pickthall succeeds Tony Dallimore of Phoenix Fragrances, while the vice chairman role was previously held by Neil Weaver of Seven Scent.
Pickthall, who has been on the IFRA UK executive committee since 2009, joined CPL Aromas in 1985 and Gray has over 25 years experience in the fragrance and flavour industry.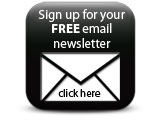 The announcement was made at IFRA UK's AGM held on 18 October 2012. Pickthall and Gray will hold the honorary, non-executive positions for two years.
Companies