IFF launches first ever Cradle to Cradle certified scent
Fragrance company said to be "pioneering a whole new category of certified products"
International Flavors & Fragrances (IFF), an ingredients specialist, has launched the first fragrance to be certified by Cradle to Cradle.
IFF's new PuraVita fragrance is said to be a "proof of concept for an innovative approach to sustainable fragrance creation", according to the company. It includes notes of green apple, wood, apricot and vanilla.
Cradle to Cradle certification is a marker of a product standard and shows that a company is part of a continuous improvement pathway in product development. To gain certification, products are assessed across five quality categories including: material health, material reutilisation, renewable energy and carbon management, water stewardship and social fairness.
Cradle to Cradle awarded IFF a Gold level certification for its PuraVita fragrance – achievement ranges from Basic through to Platinum – while the company itself has earned a Platinum level Material Health Certificate.
Andreas Fibig, Chairman and CEO of IFF, said: "Our new PuraVita fragrance is a clear demonstration of how we are building on our legacy of pioneering firsts, infused with a sustainable mindset, to inspire new possibilities in R&D and product creation."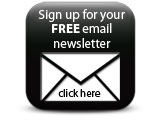 "With the introduction of its new fragrance, IFF is pioneering a whole new category of certified products," said Lewis Perkins, President of Cradle to Cradle Products Innovation Institute.
Companies