IFF fragrance sales down
International Flavors & Fragrances has reported a 3% drop in sales for its fragrances business unit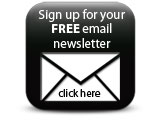 International Flavors & Fragrances (IFF) has reported a 3% drop in sales in its fragrances business unit for the fourth quarter of 2011, despite overall full-year reported sales growth of 6% for the company.

While reported sales of fragrances in emerging markets grew for the full year 2011 – up 1% in Latin America, 4% in greater Asia and 2% in EAME (Europe, Africa and Middle East), this was offset by lower sales in developed markets, resulting in an overall drop of 1% for the year. However, this was against a record performance in the previous year when a 16% increase local currency sales was achieved.

The most significant decline was in fragrance ingredients which fell by 17% for the quarter, registering a 6% drop in reported sales for the full year – the result of a negative impact on volume of price increases implemented to reduce the impact of higher raw materials costs.

Although reported sales of fine fragrances and beauty care grew by 3% over the full year, they fell by 6% in Q4, due to a decline in fine fragrance volumes and despite strong performances in hair care and toiletries.

In contrast, reported sales of functional fragrances grew by 7% in the quarter (5% for the full year) thanks to business wins and price increases across all categories.

Operating profit for the fragrances business unit declined by $20m to $215m for the full year 2011. This includes $11m expenditure on European restructuring costs.
Companies