IFF expects a "challenging" year
Sales and profits up in 2015 as company prepares for difficult 2016
IFF's headquarters in New York, US
IFF has shared it financial results for the full year ending 1 January 2016. The company reports a 5% increase in sales while adjusted operating profit is up 8%.
Andreas Fibig, Chairman and CEO at IFF, commented: "2015 was a successful year for IFF as we embarked on a new chapter in our 126 year journey of discovery and pioneering firsts. I am pleased with the progress we've made in terms of our financial performance and strategic execution."
For 2016, Fibig said that IFF was "preparing for even more challenging conditions" with the current economic outlook looking uncertain in a number of key regions. Although he added: "We remain confident in our ability to navigate through these uncertain times as we strive to deliver between 3.5% and 4.5% sales growth, between 5% and 7% adjusted operating profit growth and between 6.5% and 8.5% adjusted EPS growth, all on a currency neutral basis. Inclusive in our guidance is approximately 1.5% contribution related to our two acquisitions."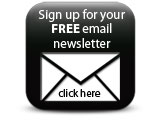 IFF completed the acquisition of Lucas Meyer Cosmetics and Ottens Flavours in 2015.
Companies