ICI completes Huntsman sale
ICI has completed the sale of its interests in Huntsman International Holdings for a gross total of US$440m. Interest of $25m has also been received. This is in accordance with the agreement announced last June with Matlin Patterson Global Opportunities Partners. $160m was received by ICI when the agreement was first announced and the balance, including interest, of $305m has now been paid. The proceeds of the sale will be used to reduce debts.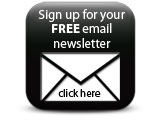 The transaction will give rise to a profit after tax of about £55m which will be accounted for as an exceptional item in the second quarter.
Companies