How to give your cosmetics-creation workflow a digital makeover
Registration is now open
Whether you're a brand owner or a solution provider in the cosmetics creation industry, digitalisation of the B2B space is going to affect your business—and you can use it to your advantage.
ozmi is set to lead the way with a simple, delightful all-in-one cosmetics creation platform.
In the ozmi vision:
Brands will be able to search for materials, find reliable suppliers quickly and easily, oversee the whole creation process from start to finish, and reduce time to market
Solution providers will expand their reach and efficiency, generating leads and closing sales more efficiently than before
All users will get unprecedented ease of access to reliable information. They will be able to collaborate easily online to turn their visions into reality
Advanced algorithms will be able to help at every stage of your business's workflow
In this web event, the ozmi team will explain how digital cosmetics creation will help companies succeed in the beauty market of the future.
The key takeaways you can expect from attending this web event:

How to digitally transform your engagement with suppliers and B2B customers
How well-designed enterprise software can make cosmetics creation as fast, easy and delightful as using consumer apps
How to reduce time to market in a collaborative, data-driven digital ecosystem

.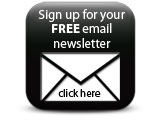 ozmi will go live in October. For more information and to sign up for a free trial, visit ozmi.com.
Companies