How to get stocked at Dover Street Parfums Market
On the back of its distribution deal with 11 new beauty brands, Cosmetics Business finds out from the retailer's CEO Adrian Joffe what a brand needs to do to capture his attention
Adrian Joffe / Credit: Thomas Lohr
Since opening its dedicated beauty store in France last year, Dover Street Parfums Market has gained a reputation for a luxury interior and superior brands.
And following new retail deals with 11 beauty brands at its Parisian boutique, across fragrance, body, skin and colour cosmetics, it's safe to say it's looking to extend its offering.
In an exclusive Q&A, Cosmetics Business catches up with the retailer's CEO Adrian Joffe on the best way to capture his attention, which categories he's investing and how DSPM is adapting to customers' changing needs.
---
What requirement does a brand need to get stocked at Dover Street Parfums Market?
There are no particular requirements for a brand to get stocked at DSPM.
Ultimately, it's about sticking out from the crowd, that is the often monotone beauty market. We are looking for unique brands, whose philosophy and concept are thoughtful and well-rounded.
Sometimes, only looking at great samples and testing out the products is enough for us to believe in a brand. In other instances, we make our choice based entirely on the attitude of people who represent the brand and their well designed and informative websites.
What category are you most excited to expand into?
Make-up is by far the most exciting category. We are seeing a consumer shift from fashion house-owned make-up brands, towards smaller and more exciting concepts.
What beauty brands would you like to bring on in the future?
We are always looking forward to working with spectacular brands that have a strong and progressive point of view. Being innovative and surprising is what we are after.
How is Dover Street Parfums Market adapting to beauty consumers changing needs?
We are sensible to the feedback from our customers and the ever expanding social conversation about the notion of beauty and its limits.
We observe the attitude and approach of contemporary consumers.
How does your beauty offering differ in-store to online?
DSPM is a complex and surprising retail adventure.
The store - a serene forest of white pillars, with carved egg-shaped shelves - is an explosion of scents, sounds and textures. This memorable experience is meant to stimulate all of the customer's senses.
A large part of our offering in-store is centred around niche new brands, whose high quality products have strong visual presence. With the help of our knowledgeable staff, this unique offering leaves a long-lasting impression on a customer, which could be sceptical of the same product presented online.
How many brands contact you a month to get stocked?
We receive dozens of requests, definitely more than 30 a month.
If a brand would like to get in touch, how should they get in touch?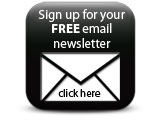 The best way for us to get introduced to a prospective brand is through the samples of their products. Otherwise, writing us on Instagram or reaching out via email is a good idea.
Companies