How juicing inspired this new body care brand
Fytt aims to merge the fitness industry with the beauty world
Fytt is a new skin care brand inspired from the juicing trend that aims to help consumers achieve a healthy lifestyle.
The US company launched its first product this month, the Hit Restart Detoxifying Body Scrub Treatment ($54) is now available from the brand's website.
The scrub is designed to be a 'nutritional green juice for the skin' and is formulated with a detox blend of kale, spinach, spirulina, cucumber, and flaxseed that aims to deeply cleanse and exfoliate, revealing instant smoothness and radiance.
"Being in the industry for more than a decade, we know that many skin care products in the marketplace boast trendy ingredients and are short-term solution-oriented.
"They're not focused on the essential nutrients your skin needs to stay fundamentally healthy in the long-term" said Founding Partners Kellie Chen and Kevin Vu.
Fytt claims every product is made without 'toxic chemicals', USDA certified organic, cruelty-free and with fully recyclable packaging.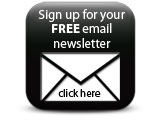 The Gain Strength Scrub (inspired by purple smoothies) and Boost Energy (inspired by vitamin C filled drinks) will be available to consumers soon.
Companies