How can beauty and personal care brands win on Amazon?
Threepipe Reply hosts webinar on 25 March, 10am GMT
The pandemic saw a shift in how consumers buy beauty and many brands have enjoyed a spike in Amazon sales.
As consumer and industry perceptions about Amazon change, now is the time to get to grips with the platform.
Join our interactive webinar that will reveal how brands can develop winning Amazon strategies across international markets.
We will offer data and insights, and examples of our Amazon work as well as actionable advice you can start implementing straight away.
There will also be plenty of opportunities to ask our expert panel for advice.
Speakers
Emily Bidder, Senior Online Brand Activation Manager -UK & Europe, PZ Cussons Beauty Brands
Emily leads online brand activation for all five of the PZ Cussons Beauty brands; Sanctuary Spa, St.Tropez, Fudge Professional, Charles Worthington and Fudge Urban.
Starting out in direct-to-consumer ecommerce with Sanctuary Spa over seven years ago, she is now driving the digital transformation agenda across the business for bricks and clicks websites as well as pureplayers. Emily loves all things digital and can usually be found obsessively refreshing any form of analytics reporting looking for the next opportunity to grow the brands online.
Nick Christensen, Co-Head of Amazon at Threepipe Reply
Nick heads up SEO and co-heads the Amazon team and is passionate about data and analytics. He has an entrepreneurial spirit and loves finding new strategic opportunities for brands.
He brings 12 years of digital experience with a strong focus on retail, having successfully led initiatives for brands such as Nike, Panasonic, Sony Music, Sports Direct and Tomy.
Joanna Lambadjieva, Co-Head of Amazon at Threepipe Reply
Joanna co-heads up Emergent, the Amazon division at Threepipe Reply. Jo is a strategic thinker with a strong entrepreneurial flair and has successfully grown variety of retail and sports accounts such as Reiss, La Perla, ECB and NFL.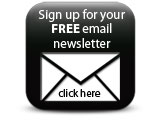 She is passionate about finding new unexplored niches and this passion was the driver behind setting up the dedicated Amazon division Emergent.
Companies