Hourglass hires help of man's best friend for new Eye to Eye campaign
The brand has tapped influencers including Chanel Temple, Ryan Potter and Doralys Britto to feature in the campaign with their pets
Premium cruelty-free beauty brand Hourglass Cosmetics has hired influencers and their pets to feature in its new Eye to Eye campaign.
The brand is a long-standing advocate for cruelty-free beauty and has pledged to go completely vegan in 2020.
As part of the project, influencers including Ryan Potter, Aja Dang, Doralys Britto, Kristin Johns and Chanel Temple have posed 'eye to eye' with their pets.
Hourglass' founder and former Urban Decay Product Developer Carisa Janes said she wanted to "capture the humanity in the animals' eyes" through the campaign.
Image via Instagram @doralysbritto // @ryanbpotter
In a statement, the brand said: "We will continue working towards change because we believe in seeing eye to eye with animals.
"Like us, they are living beings that experience fear and sadness, pain and loneliness.
"We will stay true to our mission until they are protected in the beauty industry and beyond."
Meanwhile, 1% of all profits from hourglasscosmetics.com are donated to the Nonhuman Rights Project.
Its President Steven Wise said: "Both the Nonhuman Rights Project and Hourglass work to change the world in which we operate in order to end the suffering and change the lives of [...] animals worldwide.
"We both understand that real change is urgently needed and long overdue."
Fans of the brand can also pose 'eye to eye' with their pets using the hash #hg_eyetoeye and Hourglass will donate US$1 to the Nonhuman Rights Project.
Hourglass founder Carisa Janes on joining Unilever's portfolio and the future of luxury beauty.
---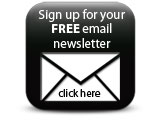 Companies