Holland & Barrett launches Big Beauty Swap
The store is encouraging customers to swap their old beauty products for more natural alternatives with a 25% discount on purchases
Holland & Barrett is encouraging customers to swap their old beauty products for more natural alternatives with its Big Beauty Swap, taking place from 23 May to 11 June.
During this period, customers can get 25% off all beauty products simply by bringing in their old beauty products.
The Big Beauty Swap promotion is the latest in Holland & Barrett's public commitment to natural beauty products, after banning all toiletries containing chemical preservatives, such as parabens and sodium laurel sulphate (SLS), five years ago.
As part of the promotion, any old, empty or partly used toiletries such as shampoo, shower gel and moisturiser can be taken into any of the brand's 720 stores and swapped for a discounted, more natural alternative. All the bottles collected nationwide will be recycled at the retailer's distribution plant.
Popular ranges sold in Holland & Barrett include Dr Organic, Burt's Bees, Manuka Doctor, A'kin and Dead Sea Spa Magik.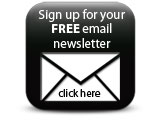 Lucy Pottinger, Natural Beauty Buyer for Holland & Barrett, says: "The Big Beauty Swap is designed for people who might want to try a natural alternative to their normal beauty products for the first time. Every product we sell is natural and chemical free but still works as well as other high street brands."
Companies