High Court to rule on animal testing review
Review calls for cosmetics companies to use cosmetic tests on animals outside EU
In a few weeks, a judgement is expected from the High Court in London concerning a judicial review on animal testing legislation brought by the European Federation for Cosmetic Ingredients (EFfCI) – a trade association that represents more than 100 specialty chemical producers who supply ingredients to cosmetics manufacturers.
The review calls for EU cosmetics companies to use results from new cosmetic tests on animals conducted in non-EU countries, in order to meet non-EU regulations.
However the review was met with hostility from animal rights activists and organisations including the Humane Society International (HSI). In particular, HSI said the move would undermine EU legislation banning the sale of ingredients tested on animals after 11 March 2013 and would mean that no animal testing would actually be prohibited.
Emily McIvor, Policy Director for HSI's #BeCrueltyFree campaign, said: "The cosmetics industry's legal challenge on the EU's historic cosmetics animal testing ban is self-serving and greedy. Consumers will be outraged that industry is trying to undermine this world-leading ban that says subjecting rabbits and other animals to painful and lethal testing for cosmetics is unacceptable, no matter where in the world it takes place. We urge the Court to reject industry's case and uphold the EU ban on cosmetics cruelty."
It is unknown whether EFfCI was acting alone or whether any of its members are behind the legal challenge. The EFfCI's associate members includes BACS Personal Care Group, which represents around 120 members including Marks & Spencer and The Co-operative Group, which are both cruelty-free certified under the Leaping Bunny standard.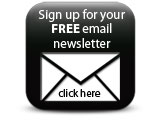 HSI estimates between 100,000-200,000 rabbits, guinea pigs, mice and other animals are subjected each year to cosmetics tests globally. Currently, animal testing and the sale of cosmetics tested on animals is outlawed throughout the 28 countries of the EU, EFTA States, Israel and India.
Companies