High-performing mineral dispersions are transforming natural sunscreens
Hallstar's innovative mineral UV filter systems
Hallstar's innovative mineral UV filter systems use titanium dioxide to refract and reflect light away from the skin.
Encasing these mineral UV filters in a surface-treated, patented C3+ coating allows for a readily flowing liquid dispersion that can also be sprayed.
This coating also overcomes the grittiness and whitening common in some mineral sunscreens, while improving UV attenuation.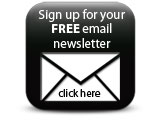 Click here to learn more
Featured Companies