Heyland & Whittle extends home fragrance offering
Heyland & Whittle has extended its home fragrance offering with two new launches.
The first, Clementine & Prosecco (£12-£22) features Candle in a Glass, Candle in a Tin, Reed Diffuser (pictured) and Reed Diffuser Refill. The products contain top notes of clementine, sparkling wine, yellow apple and pear; mid-notes of apricot, peach and plum; and base notes of sugar and dry fruits.
Meanwhile, the second launch is the Black Narcissi Limited Edition Candle (£30), which comprises top notes of mandarin, peach, bergamot and green tea; mid-notes of jasmine, sweet pea, ylang ylang, rose and lily; and base notes of patchouli, sandalwood, amber, vanilla and musk. The candle has a burn time of 40 hours and only 1,000 of the candles have been produced.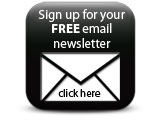 Launch: out now
Companies