Herbal Essences unveils UK hair washing habits
New survey finds average UK woman washes her hair every 2.6 days with one in 20 admitting to leaving her hair unwashed for more than ten days
A new survey finds 60% of women avoid washing their hair because drying takes too long.
A quarter of women wash their locks less than they used to with two fifths (40%) admitting dry shampoo and clever styling can give them more time between washes.
The survey of 2,000 UK women aged 18 to 45 by hair care brand Herbal Essences also found that over half of women enjoy the 'me-time' that comes with a hair wash. However, 60% avoid it because drying takes too long.
For 64% of those surveyed, exercise was the main reason why their hair looked and felt dirty, but half of those questioned said they do not use shampoo after a gym session.
UK women are comfortable to let their hair go unwashed for up to four days, with 6.4 days being the average longest length of time women had to leave their hair before washing. One in 20, however, admitted to leaving it for more than ten days.
Ben Cooke, Celebrity Hair Stylist and Herbal Essences Ambassador said: "As a nation it seems women have fallen out of love with looking after their hair and would appear to be deprioritising this in their beauty routines."
He added: "There's a stigma attached to washing hair every day, with the huge majority of women seeming to think that this will strip natural goodness and oils out of the hair, which is categorically untrue."
Women from Liverpool were found to be the worst offenders in terms of how often they washed their locks with 38% washing it every three to four days or less. While, Glasgow was one of the cleanest hair cities with only 19% of those surveyed washing their hair every three or four days or less.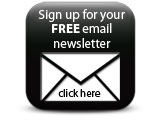 Herbal Essences has launched a new hair collection with three fragrance variants called Daily Detox. The range of six products is said to be gentle enough to use daily but effective enough to clear away the dirt and grime that collects in women's hair.
Companies