Henkel's C&T group sees 5.4% organic growth
Company operating profits up 8% in Q2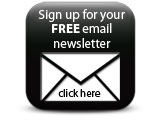 German consumer products conglomerate Henkel increased Q2 sales by 1.6% to €3.9bn, below a recent consensus-forecast by ten German analysts of a rise of 3.4% to over €4bn. Operating profits rose 8% to €514m.

The cosmetics and body care products segment of the business, which includes the Schwarzkopf hair care group and a range of body care products including Right Guard deodorants, posted organic growth of 5.4%, a continuation of the positive trend registered in the previous quarter. Volume increased markedly and market share was significantly expanded. Average selling prices were increased.

Later Henkel announced a price rise to offset increases in production costs, noting that it remained optimistic on sales prospects for this year.
Companies