Henkel names new CEO
Hans Van Bylen is the new CEO of Henkel
Hans Van Bylen has been named as the new Chief Executive Officer of consumer goods giant Henkel, taking over from Kasper Rorsted who held the role for the past 11 years.
Hans Van Bylen
Van Bylen commented: "My appointment as CEO is both an honour and an obligation. I am looking forward to this and I am convinced that we will continue the successful development of Henkel with our global team in the future."
Previously Executive Vice President of Beauty Care, Van Bylen has been employed at Henkel since 1984. He was initially employed as a Product Manager and later became Marketing Director of Cosmetics. More recently he worked as a Corporate Vice President, overseeing cosmetics, hair and beauty divisions in key markets. Overall, he has spent more than 30 years at Henkel and has spent five years on the company's Management Board overseeing the beauty business.
Pascal Houdayer has been named as a successor for Van Bylen's old role on the Management Board and is now the Executive Vice President of Beauty Care. Houdayer has worked at Henkel since 2011, after spending more than 15 years at Procter and Gamble in France, Switzerland, the US and Morocco. Houdayer graduated from the ESSEC Business School in Paris with a degree in Mathematics and an MBA.
Dr Simone Bagel-Trah, Chairwoman of Henkel's Supervisory Board and the Shareholder's Committee, commented; "I am glad that Henkel will be led by Hans Van Bylen in the future. Because of his long-standing and international experience at Henkel, his excellent management skills and his passion for brands, innovations and customers, he is the perfect fit for the CEO position." She added: "We know that with Hans Van Bylen Henkel's future is in the best hands."
Van Bylen graduated from the University of Antwerp and has a degree in Business Management as well as an MBA.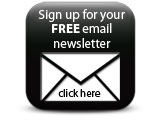 Henkel owns a number of beauty brands including Schwarzkopf, Keratin Color, Dry Idea and Le Chat.
Companies