Hempz harnesses sea power for Pink Pomelo & Himalayan Sea Salt collection
The new three-sku range from the hemp-based beauty brand is cruelty-free and vegan
Hempz has expanded its range of natural hemp-based beauty products with its Pink Pomelo & Himalayan Sea Salt collection.
The three new bath products (£16.50-£19.99) are made with natural hemp seed oil, pink pomelo extract and the brand's Sea Moisture Complex of red algae, sea water, shea butter and vitamins A, C and E to rejuvenate users' skin with their natural antioxidant properties, leaving it feeling soft, smooth and nourished, according to the brand.
The range includes a Herbal Body Moisturizer, which features a lightweight, creamy formula to hydrate and improve skin's overall condition; Herbal Foaming Body Wash, a foam that transforms into a creamy lather to cleanse and nourish skin; and a Herbal Body Salt Scrub, a conditioning exfoliator with salt crystals designed to invigorate and rejuvenate skin.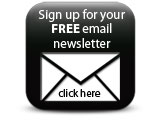 Available online at hempz.com, all products in the range are cruelty-free and suitable for vegans.
Companies