Hearst Magazines UK unveils groundbreaking beauty initiative
The multi-platform initiative aims to deepen the relationship between consumers, brands and partners
Hearst Magazines UK has announced the launch of Hearst Beauty Unbound, a unique multi-platform 'beauty takeover' encompassing editorial and advertising across the entire portfolio in April 2015, hitting May print issues.
According to the publishing company, Hearst Beauty Unbound is the biggest UK initiative of its kind, and will boost beauty editorial across print, online, tablet and mobile, delivering unparalleled access to beauty content for audiences wherever they are, whenever they want, and on their favourite platform. It will run across all of Hearst UK's brands including Cosmopolitan, ELLE, Esquire, Good Housekeeping and Harper's Bazaar, each creating their own unique beauty theme.
The initiative will include video, social and print content tailored around luxury, millennial and anti-ageing beauty. This will be accompanied by a unique digital takeover across all Hearst brands, publishing original beauty content on the hour, every hour. It will also create innovative partnership opportunities, including beauty activations at retail outlets, native advertising campaigns and audience engagement solutions.
Hearst UK claims to deliver 25% of beauty content pages in the UK already. Inspired by the success of Hearst USA's launch earlier this year, Beauty Unbound in the UK is set to take the conversation even further, talking to one in three women and one in five men across its portfolio.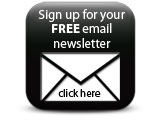 Ella Dolphin, Group Commercial Director at Hearst UK, says: "Beauty is the leading editorial category across our brands and we have a wealth of beauty expertise built into the business – it is part of our DNA. Reaching a third of all women we are able to activate compelling beauty content and consumer initiatives that will be amplified across Hearst and beyond. Hearst Beauty Unbound will deepen the relationship between consumers, brands and partners."
Companies