Head of Quality & Technical – West UK – Salary DOE plus relocation package negotiable
Join a specialist formulation contract manufacturer in the supplement industry
An opportunity for an experienced Quality & Technical manager to join a specialist formulation contract manufacturer in the supplement industry.
Being able to offer a variety of services from capsule filling, freeze drying, tablets, liquid fills and blister packaging to name a few this is an exciting role with a lot to offer.
Coming in you will:
Oversee management of QMS and technical functions
Ensure compliance with ISO 9000 and 22000, and other customer, food safety and regulatory requirements
Devise and monitor Quality team KPI's
Strategically develop and shape the role of the Quality/Technical team, and deliver lasting change
Oversee Validation, NPD, Change Control, Customer Complaints, CAPA, Failure Investigation etc.
Are you a leader and experienced within supplement manufacturing?
Passionate and carrying a science background?
Knowledge of QMS, able to change and develop?
A positive figure for a team and someone who can inspire confidence?
If you are all of these and more, I want to hear from you. This is a brilliant chance to join a bespoke supplement manufacturer and a great time to come in and build this team. Please send all CVs to James Button – Senior Specialist Consultant / Jbutton@vpss.co.uk.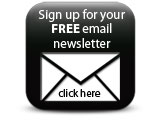 Please quite CosBus on your application.
Companies