Head & Shoulders unveils new 3-Action formula shampoo range
HEAD & SHOULDERS has introduced a new 3-Action Formula range, which uses micro-zinc for flake-free hair.
The brand says it is targeted at female shoppers who would like a shampoo that combines the benefits of a functional and medicinal product with the luxury of using a cosmetic one.
The 3-action formula cleanses, protects and moisturises the scalp and hair.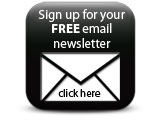 RRP from £2.99, P&G, headandshoulders.co.uk.
Companies