Head & Shoulders lands spot on Britain's Next Top Model
P&G brand is the new official sponsor of the next series of the reality show
Head & Shoulders has been announced as the official shampoo sponsor for the next series of popular reality TV show Britain's Next Top Model.
The series is due to debut on Lifetime channel later this month, offering the winner a chance to start their career in the modelling industry. A starring role in a Head & Shoulders campaign in Boots stores across the UK is also part of the prize.
A special Head & Shoulders sponsored episode is also due to air in early 2016 as part of the series. Contestants will be tasked with showcasing the functional and cosmetic benefits of Head & Shoulders.
P&G says that 50% of the popular experience dandruff at some point in their lives – including 50% of models. Ben Cooke, a celebrity hair stylist, commented: "I've worked with models for years now and know that their hair and scalp is often under a lot of stress from being over-styled and over-heated day after day. It's so important that they keep their hair in tip top condition, and healthy hair starts with a healthy scalp."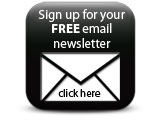 The judging panel on this series includes ex-contestant Abbey Clancy, male model Paul Sculfor, fashion director Hilary Alexander OBE and photographer Nicky Johnston.
Companies