Hawaiian Tropic tackles effects of pollution with new Duo Defence launch
The sun care brand has designed a new collection to cater to consumers' city breaks
Hawaiian Tropic, founded by Ron Rice in 1969, has revealed a new line to cater for city breaks.
The new Duo Defence Sun Lotion is said to be infused with antioxidants to help ward off pollutants.
The lotion also contains green tea extracts, designed to reduce the effects of pollutants and harmful particles that build up on the skin, while protecting the skin from extreme weather conditions.
Hawaiian Tropic's lightweight formula contains mango, guava, papaya and passionfruit, and is also said to improve the appearance of sun damaged skin.
The products are available in SPF 15 and 30 (£14.99) now and are recommended by the Skin Cancer Foundation.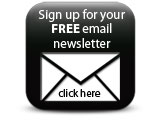 Companies