Hampshire Cosmetics to exhibit at Making Cosmetics, stand 211
Hampshire Cosmetics is a UK based well established Full Service Provider with international sourcing capabilities.
We have recently installed a pouch filling machine, which has further strengthened our offering and provides an additional format alongside our high speed fragrance line and flexible filling lines. These lines fill a variety of formats and sizes including a wide range of warm, or hot, fill options.
With expertise in formulation development, packaging technology and regulatory requirements the company is ideally placed to support both brand owners and retailers in the successful delivery of cost effective and quality products to the market. Hampshire Cosmetics is always interested in discussing new projects and proposals with customers who are looking for the support of an experienced team.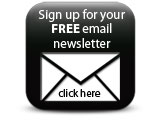 See our Head of Sales and Head of Technical and Creativity in the Solutions Centre at 12:30 on Tuesday discussing Brands and 3rd Party Manufacturers; making the relationship work.
Companies