Hallstar's sunscreen testing platform, Solasure, is more science than art
Underlying the increasing debate among photoprotection chemists, regulatory bodies and end consumers around the effectiveness and safety of sunscreen ingredients is the assumption that in vitro testing for sun care is accurate and undifferentiated among the world's development laboratories.
In fact, this is not the case.
Sunscreen works by "hiding our skin" from the sun's UV radiation. It is common sense that a sunscreen's hiding power is dependent on coverage thickness.
If you have ever attempted to paint a wall, you can appreciate that paint's power to hide is related to consistent coverage thickness rather than the total weight of paint piled on the wall.
Therefore, if a testing method cannot guarantee a reproducible level of thickness, the results can vary widely. Significantly, the most common testing devices prescribe the amount of sunscreen used, not its thickness.
Many have attempted to create more reliable alternatives for sunscreen testing. One laboratory recently proposed robot-like machinery that allows testers to move away from simply rubbing material samples on substrates with their fingers.
But even using robot arms, rubbing samples on substrates can still not provide precise and known thickness. Without reproducibility and reliability, there can be no meaningful correlation between in vivo results.
This current method is, at best, an artistic process rather than a scientific one.
Hallstar's response to the need for more scientific in vitro photoprotection testing was to develop the new Solasure Sunscreen Testing Platform.
Patented Solasure delivers a reproducible, quantifiable, cost-effective and easy-to-use sunscreen testing method, providing both formulators and end consumers with the confidence they deserve – confidence that their products' perceived actual performance will correspond to the efficacy claimed.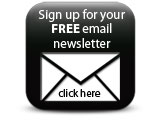 Do you want to learn more about the Solasure Sunscreen Testing Platform? Contact Hallstar Beauty at workwonders@hallstar.com.
Featured Companies