Hallstar Beauty in Paris – new eco-actives, formulations, in vivo data
The Hallstar Beauty team will be in Paris, France, from April 2-4, 2019, for the annual in-cosmetics Global exhibition. Several new ingredients and formulated solutions from our Innovation team will be launched at the event:
LOOK Oléoactif, a 100% vegetal, eco-designed, oil-based ingredient extracted from the bark of the ayurvedic Arjun tree, is the first all-natural active dedicated to eye contour rejuvenation. It decreases dark circles and eye bags and gives a fresher and younger look, with in vivo proven efficacy at 1% dose.
We are proud that the in-cosmetics Innovation Zone team of judges has shortlisted this new active natural for the 2019 Best New Ingredient Award.
Hallstar's technical director Eva Baldaro will present a technical seminar on our new active emollient, Sensolene Light ET. Tuesday, April 2, 2019, 14:30-15:00, Theatre 1.
This innovative ingredient boasts superior emolliency with anti-oxidant benefits. Its light, dry sensoriality is derived from olive oil and olive leaves. COSMOS-approved, 100% natural and globally compliant, it is a sustainable alternative to silicones.
Two years after Hallstar's Micah (the Anteoxidant) won the Innovation Silver Prize at in-cosmetics, we are excited to present brand new in vivo clinical data about this revolutionary technology. We looked at UV and visible light's impact on DNA damage, inflammation, and ROS creation with or without Micah. You'll be amazed at the new results we found.
As always, Hallstar will bring to in-cosmetics many of its newest formulated solutions for you to experience for yourself. Our collections will include baby care, make-up, sun care, active naturals, and "Beautiful Dreamer, a special kit focused on the connection between a good night's sleep and healthy skin.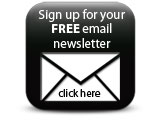 Visit us at Booth R100!
Featured Companies