Hairstory pledges to become fully refillable by 2021
The hair care brand has also committed to using fully recyclable packaging by June
Hairstory has pledged to become fully refillable by 2021 as it aims to improve its eco-credentials.
The US hair care brand, founded by former Bumble and bumble executive Eli Halliwell, also plans to use packaging that is fully recyclable by June this year.
Halliwell explained that her love of nature has fuelled her desire to deliver a sustainable beauty brand.
"I grew up surrounded by and with a great appreciation for nature," she said.
"Now, the world feels uncertain. Climate change is real and accelerating fast. We've worked tirelessly to minimise our footprint so steps like ours can make a huge difference to the beauty industry's contribution to global waste."
This year, the brand will switch all of its New Wash hero products to pouches, which contain 63% less plastic.
New Wash is 100% biodegradable and contains fatty alcohols instead of traditional cleaning agents such as sodium lauryl sulfate or glucosides, which can be harmful to marine life.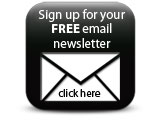 Companies