HCP reveals lipstick game changer
HCP Packaging unveils a POM- and lubricant-free lipstick mechanism
HCP Packaging has unveiled its latest invention: a POM- and lubricant-free lipstick mechanism.
Called Freedom, the new mechanism offers a smooth and controlled swivel torque, as well as compliance with the REACH regulation.
The 12.7mm clear PETG cup (in six or 12 rib options) can be matched with an aluminium shell or plastic sleeve mechanism in several full-sized stock lipstick packs.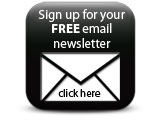 These include Radical Square, Radii Square, Luna Square, Fusion Square, Fusion Round, Fusion Round Fluted, Magnum Slim, Cool and Paper.
Featured Companies