Guerlain expands digital presence with new online venture
The LVMH fragrance brand has launched Olfaplay, a podcast allowing listeners to tune in, share and record audio stories about their scent memories
LMVH-owned fragrance brand Guerlain has launched a new digital venture allowing customers to share their scent memories online.
The new podcast, Olfaplay, will allow consumers to listen, share and engage with various stories as well as record their own stories via its app and website.
The stories, which can be signed or posted anonymously, will host big names from the industry, including Guerlain perfumer Thierry Wasser, who reveals his industry secrets.
Recordings can be up to nine minutes long and the brand plans to add more features to the podcasts, including personalised audio messages accompanying a perfume gift.
This is the brand's second digital venture after releasing its voice assistant in partnership with Google earlier this year.
The initiative helps customers find the perfume to best suit them and where to purchase it.
The app is now available to download via Google Play and the App Store.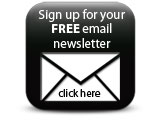 Companies