Good things come in small packages
M&H announces the addition of a new 30ml tubular to its portfolio standards
M&H announces the addition of a new 30ml tubular to its portfolio of standard products. The bottle is manufactured in PET offering clear, glass-like clarity and good barrier properties.
The 30ml size is perfect for sample packs or as part of a hotel amenities range, and its stylish contemporary shape makes it versatile enough for a wide range of market sectors. Tubulars are one of the most popular bottle shapes and M&H has an extensive range available in PET and HDPE.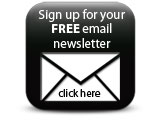 The company has over 1,000 standard bottles, jars, flexible tubes and closures so there is almost certain to be something that fits your requirements. However if you can't find exactly the right design within our extensive range of standard moulds then our Design Team can create it for you using our custom design service.
M&H 30mm Tubular
Companies