Glucosyl Naringin, a citrus-derived anti-ageing cosmetic ingredient, is set to launch on 31 March
NAGASE Personal Care will start sales of Glucosyl Naringin, an anti-aging cosmetic ingredient that promotes the production of elastin, an extracellular matrix protein involved in the maintenance of skin elasticity and the formation of elastin fiber.
Naringin is a citrus-derived flavonoid. Although it has long been highly regarded for its wide-ranging characteristics, application in cosmetics has been a challenge due to its low water solubility.
HAYASHIBARA, NAGASE Group developed Glucosyl Naringin by combining glucose with naringin using enzyme technology, which significantly improved water solubility and made application for a wide range of purposes as a new plant-derived functional cosmetic ingredient possible.
It was discovered that Glucosyl Naringin promotes the production of elastin and the formation of elastin fiber which something not seen in other raw materials.
Normal skin fibroblasts were cultured with/without Glucosyl Naringin, and stained by anti-elastin antibody
Elastin is a protein that plays an important role in maintaining skin elasticity by forming a fibrous structure in the dermis to support collagen fibers.
However, elastin decreases with age leading to insufficient fiber formation. This lower skin elasticity is believed to cause sagging, wrinkles, and lack of firmness in the skin. Therefore, it is expected that Glucosyl Naringin will be effective in reducing wrinkles and skin sagging.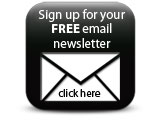 For more information, see here.
Featured Companies