Global beauty device market to grow
The market grew by 22% globally in 2012
According to a new survey by market research firm Kline, beauty is becoming increasingly homemade. According to its recently published Beauty devices: global market analysis and opportunities report, there has been a surge in the use of at-home beauty devices and this is providing manufacturers with untapped potential for growth.
The market grew by 22% globally in 2012 according to Kline, but despite beauty devices gaining greater acceptance, their application potential remains under-marketed. "We have found less optimal satisfaction with anti-ageing and cellulite reducing/toning products and herein lies a lucrative opportunity for beauty devices specifically targeting these particular kinds of skin care conditions," said Ewa Grigar, senior analyst at Kline's Consumer Products division.
"Similarly, the possibilities afforded by devices treating eczema, actinic keratosis or seborrheic dermatitis, illustrate how broad the at-home skin care device market can be."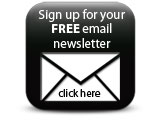 Furthermore, global diversity in regulatory requirements needs to be addressed by manufacturers in order to tap into the potential of the market. National authorities such as South Korea's KFDA, China's CFDA and the FDA in the US have a particularly strict acceptance criteria for devices using specific types of technology or addressing specific skin care concerns, but some brands have already invested in clinical testing to meet the requirements. Clarisonic, which was acquired by L'Oréal from Pacific Bioscience Laboratories in 2011, is expected to launch in South Korea later this year, while US brands such as No!No! and Tria are said to be expanding their reach beyond Europe.
Companies