Global Senior New Product Development Manager – Skincare – Central London/WFH – Negotiable salary
With one direct report, the workload is busy and you must flourish on meeting deadlines and working at pace
Are you an experienced Senior NPD Manager with strong skin care experience to offer?
My luxury client is looking to strengthen their NPD team and appoint a creative, commercial and highly motivated senior manager to drive their largest skin care ranges as well as manage exciting exclusive retailer projects.
With one direct report, the workload is busy and you must flourish on meeting deadlines and working at pace. Collaborating effectively with marketing colleagues, formulators, manufacturing and packaging partners maintaining superb attention to detail whilst keeping your head and a sense of humour!
The ideal candidate will have proven experience of developing anti-ageing or high-performance product ranges, where the science of ingredients plays a key part of product efficacy.
Why join the brand now? Well, they are still small enough for you to be a genuinely key part of the business, working in a high-profile role and with autonomy, but the brand is well-invested and continue to experience exciting change around ingredients and sustainability as well as entering exciting new global markets.
The role is likely to be blended working - part home – part London offices.
NPD
Senior Manager
Skin care
Anti-Ageing
Critical Path Management
Innovation
Sustainability
Creativity
Luxury.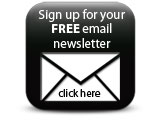 Please apply by sending your CV to Ali Reffell – Principal Consultant, Health & Beauty at VPss and quote CosBus in your application: areffell@vpss.co.uk
Companies