Global Pro Make-Up Artist – Salary DOE (AE1726B)
You will be the lead artist in campaign development
Do you live and breath skin, beauty and make-up artistry?
Are you an extremely talented MUA with bundles of energy and enthusiasm?
As a Global Pro Make-Up Artist you will work directly for one of the biggest names in premium make up with a massive celebrity following across the globe. You and your make up kit need to be ready to jump on board and globe trot when life picks up.
You will be the lead artist in campaign development and need to ensure the founder, models and clientele are camera ready for shoots, the red carpet, VIP events and social media appearances.
You have excellent communication skills and are a natural at relationship building, able to motivate and bring a team with you, be a problem solver and not afraid to get creative on shoots.
You must have demonstrable experience of working for high profile clients, understanding of data confidentiality and possess both expert skills with a make-up palette and have a good social media following.
You are not phased by a fast pace and achieving exceptional results.
If you think you have what it takes to run this operation smoothly, apply today!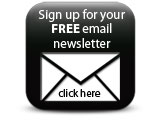 Email your CV to ae@arthuredward.com or contact:
Heidi Bannister 01183 778 393 / 07747 792 272 / heidib@arthuredward.com
Ana Filipa Calado 07792 958 152 / filic@arthuredward.com
Joseph Bannister 07393 818 620 / joeb@arthuredward.com
Featured Companies