Global Cosmetic Developments to exhibit at in cosmetics global
Following on from the company's successful re-rebrand this year, Global Cosmetic Developments will be exhibiting for the first time at in cosmetics Global in 2017 which will be held in London during the 4-6TH of April.
Global Cosmetic Developments provides a wide range of services from product concept creation, formulation and product development through to all aspects of cosmetic testing and regulatory support to ensure that you have 100% confidence in your brand and to ensure your product complies with all aspects of quality and regulatory requirements on a global level.
We deliver creative innovation by keeping abreast with emerging market trends
Tattoo Care
Due to the increase in popularity of tattoos and permanent make up there is a demand for pre and post treatment products which will help keep the skin healthy, protected and prolong the quality of the treatments.
Eyelash and Eyebrow products
Professional eyelash and eyebrow treatments have become extremely popular over the last 5 years which has created a gap in the market for eyelash and eyebrow after care products which are making their way into retail.
Indie Beauty
The green and natural trend in skincare and make up remains and grows stronger every year which has given rise to an emerging new product category known as Indie Beauty. This category is making way for even more innovative natural and green themed products including a variety of unique colour cosmetic products that differ from some of the retail products found on the mass market.
We can create bespoke formulations for all if these product categories. Please get in touch for more information.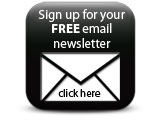 www.globalcosmeticdevelopments.com
Email: enquiries@globalcosmeticdevelopments.com
Tel: +44 (0) 1274 955280
Featured Companies