Global Cosmetic Developments prepare to launch small scale manufacturing service
There is a clear gap in the market for this service offering due to the rise of independent beauty brands finding their niche within the market place, who are struggling to find manufacturers that can offer an interim small-scale production service that would enable the brands to test the market with their products before committing to larger production volumes.
Moving forward, we will have the capabilities to offer scale-up support for newly developed and tested formulations we have developed for our clients.
Our new bulk production service will also enable us to manufacture the products on a small scale for our clients in preparation for soft launches, as an interim service whilst the client will be in discussion with larger manufacturers - Says Stacey Irving Gaffey, Managing Director of Global Cosmetic Developments.
This new service further enhances and compliments GCD's current services which include:
Bespoke Formulation Development
Ingredient Research and Development Support
Global Regulatory Compliance Support
Cosmetic Testing.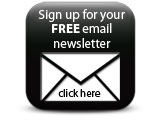 All these services enable the company to offer an all rounded bespoke product development consultancy, providing the very best expertise to deliver the latest innovations and quality in the products they develop for beauty and personal care companies all over the world.
Featured Companies