Givaudan reports drop in profits
The fragrance manufacturer reported that the acquisition of Naturex and an increase in raw materials contributed to the increase in costs
via Instagram/@givaudanperfume
Fragrances and cosmetic ingredients manufacturer Givaudan has reported a drop in 2018 profits.
The Geneva-based company said its net income fell by nearly 8% from Swiss Francs CHF720m in 2017 to CHF663m last year.
Givaudan revealed that its fragrance division saw a sharp rise in raw material costs.
The Swiss company purchased natural ingredients supplier Naturex in 2018 and the acquisition has also contributed to the increase in financing expenses from CHF42m to CHF55m. Its tax rate also elevated.
The other CHF55m cost was "mainly as a result of increased foreign currency losses in markets where currencies could not be hedged, most notably in Argentina".
On the top line, sales rose by 5.6% to CHF5.2m and the fragrance division saw a sales increase of 6.6% to CHF2.5m.
"Our strong performance in 2018 demonstrates our continued ability to deliver on our short term objectives, while at the same time investing for the long term future success of our business," said Gilles Andrier, CEO of Givaudan.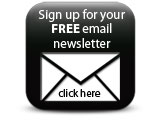 "I am very pleased with the results we have achieved in 2018 and with the significant progress that we have made towards our strategic objectives under the 2020 strategy."
Featured Companies