Givaudan acquires US fragrance ingredients company Ungerer
The takeover is said to fit with Givaudan's long term strategy for its core business in flavours and fragrances
Givaudan has inked a deal to acquire US flavours and fragrances company Ungerer.
Ungerer specialises in essential oils and provides a wide portfolio of natural ingredients for fragrance creation.
The takeover is a strategic move for Givaudan, as CEO Gilles Andrier explained: "The acquisition of Ungerer fits very well with our long term strategy for our core business in flavours and fragrances.
"They have an excellent reputation in the market, thanks to the quality of their specialty ingredients as well as their strong position in the fast growing local and regional customer segment.
"We have great respect for the company and are very confident that the acquisition will further enhance our industry leadership, both through the vertical integration into key specialty ingredients for our flavour and fragrance creations, as well as in asserting our leadership with local and regional customers."
Ungerer was founded more than 125 years ago and is present in over 60 countries, with eight manufacturing facilities and six R&D centres. It employs 650 members of staff, which will transfer to Givaudan.
Ungerer's controlling owner Barbara Voorhees added: "We believe that we have a strong set of shared values with Givaudan and that this transaction represents a very positive step for Ungerer's customers and employees.
"I know that my late husband Gary Voorhees would be immensely satisfied to see the company that he led with integrity for many years join forces with the industry leader, Givaudan."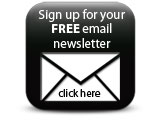 Featured Companies
See also