Givaudan Fragrances launches its FiveCarbon Path
A new sustainability vision that will drive all new molecule developments in perfumery
As part of our sustainability approach 'A Sense of Tomorrow', Givaudan Fragrances is proud to launch FiveCarbon Path, a new vision that will drive Givaudan's fragrance molecule developments while delivering on our environmental commitments.
The vision formalises the use of the latest and emerging scientific disciplines to meet the future demands of our industry and consumers' expectations around the world.
The vital role that carbon atoms play in our industry is at the centre of our FiveCarbon Path vision. Every perfume we create is a complex mixture of ingredients, including naturals, which are all based on carbon elements, often as the core backbone. We are in particular recognising our responsibility to ensure the sustainability of synthesised ingredients and the wider environment.
Our new vision concretely implements our approach to innovating responsibly, which considers the potential impact of our processes and products on the environment, by designing ingredients following our unique FiveCarbon Path.
It focuses on:
Increasing the use of renewable Carbon
Increasing Carbon efficiency in synthesis
Maximising biodegradable Carbon
Increasing the 'odour per Carbon ratio' with high impact material
Using upcycled Carbon from side streams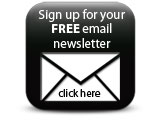 Jeremy Compton, Head of Fragrance Science and Technology, said: "Our FiveCarbon Path vision is another step in demonstrating our commitment to finding new pathways for the production of existing molecules and the delivery of novel ones. Being eco-minded, this is a vision to define what we do in the future and how we measure our output against specific, clear sustainability criteria for each of the five goals. It will be ultimately reflected in increased sustainability of our fragrance creations."
Featured Companies