Giorgio Armani's new scent marks turning point in commitment to sustainability
My Way is housed in a refillable bottle and is said to be carbon neutral
Giorgio Armani is poised to introduce a new fragrance, marking a turning point in the brand's commitment to reducing its environmental impact.
The new My Way scent is housed in a refillable bottle made from recycled and recyclable materials, and is said to use sustainably sourced ingredients.
Meanwhile, the scent is branded with the tagline: 'I am what I live'.
According to the L'Oréal-licenced brand, these efforts and the preservation of 650 hectares of Malagasy rainforest, make My Way a carbon neutral product as its footprint is offset.
"I believe that environmental issues should be close to everyone's heart, now more than ever," said Armani.
Adria Arjona for Giorgio Armani
"There is no way we can ignore the fact that the future of the younger generations depends on our choices."
My Way's campaign will be fronted by American actress Adria Arjona, who is expected to star in the next Marvel film.
"Adria Arjona is a traveller, a young woman of today, intelligent, curiou, free of prejudice, independent and capable of treasuring every life experience," added Armani.
"She is a citizen of the world, who, thanks to her authentic experiences and encounters, can truly say: I am what I live."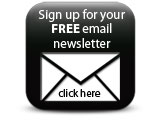 My Way is slated to launch exclusively on Armani's e-commerce site on 10 August and will roll out globally from 23 August.
Companies