Giorgio Armani series inspires women to follow their passions
Series of five videos have been released as part of the brand's new Sì Women's Circle concept
Giorgio Armani has aired five videos starring inspirational women that have put their passions ahead of life's challenges.
The stylised dialogue-led videos have been released as part of the brand's first edition of the Sì Women's Circle, a concept that encourages women to share their stories with each other. The videos will run on the brand's website, social media and YouTube channel.
The five women include: Charlotte Ranson, a ballet dancer with the Paris Opera Ballet; Cecile Schmollgruber, Founder of 3D technology solutions company Stereolabs; Helena Rizzo, a chef and restaurant owner; Kee-Yoon Kim, a lawyer turned comedian; and Yuja Wang, a virtuoso pianist.
Kim was born in Berlin and had established herself as a lawyer in Paris. However, she felt as though she was unsatisfied with what she was doing and tired of doing what was expected of her. She then decided to take part in an eloquence competition. During the competition, Kim made some jokes leading to an eruption of laughter from the audience. She said that was the moment she realised being a comedian is what she wanted to do. She has been performing her own show for two years, is preparing a feature film and wants to write her own book.
The series of videos follows the success of the digital video The Courage to Say Sì. Sì is the name of a recent fragrance launched by Giorgio Armani.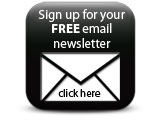 Companies