Gillette Venus releases three new hair removal products
To celebrate the launch of the new products Venus has partnered with American activist and traveler Cassie De Pecol
Gillette Venus has launched a selection of new products designed to showcase the brand's latest technology and innovation.
The P&G-owned brand has released the Venus Platinum Extra Smooth razor (from US$8.99), with five blades; Venus Face Perfection ($34.99), to remove unwanted facial hair; and Venus Bikini Precision ($19.99), for trimming and shaping bikini lines.
Gillette Venus Platinum razor features five coated blades for low cutting force, a designed-for-women handle for control and precision, and a 360° layer of moisture around the blade to protect skin.
The battery-powered Face Perfection device is designed to remove unwanted hair to up to four weeks by using 10,000 plucking motions per minute.
Meanwhile, the bikini precision trimmer features a 90° angle head to give maximum visibility of the bikini area when manoeuvring.
Commenting on the launch, Anthony van Dijk, Associate Brand Director, North America Gillette Venus, said: "We know through talking to women all over the world that even something as smalll as having smooth skin can really help give that extra boost of confidence.
"Ever since 2001 with our introduction of the first razor designed especially for women, Gillette Venus has been working to continually raise the bar for women's hair removal.
"Venus Platinum Extra Smooth, Venus Face Perfection and Venus Bikini Precision were all designed with our lates innovations in hair removal so that women can enjoy soothe skin quickly, conveniently and efficiently."
To celebrate the new products Gillette Venus has partnered with Cassie De Pecol, an American activists and traveller, who was the first women to travel to all 195 sovereign nations.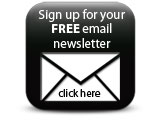 In a tweet she said: "I'm thrilled to share that I am partnering with @GilletteVenus to help women around the world feel powerful in their own skin. I use Venus razors when I travel, so I can feel confident and for my next trip."
Cassie De Pecol
Companies