Gerresheimer reports revenue increase of 4.2%
Q2 results show that revenue has grown to €327.1m, while predictions remain positive for 2013 financial year
German glass and plastic manufacturer Gerresheimer AG has reported healthy Q2 2013 results, with revenues up by 4.2% to €327.1m.
According to the company, the growth can be largely attributed to strong business in the Plastic Systems Division, in particular pharmaceutical primary packaging, insulin pens and inhalers.
However, the results also showed an adjusted EBITDA of €59.8m, a marginal increase of 0.5% on the prior year, while the adjusted EBITDA margin was 18.3%, below the 19% margin in the year prior. The company stated that the "main causes of the decreased margin comprised the anticipated high cost of improving the production of pre-fillable syringes at a German plant and quality problems in the manufacture of glass ampoules identified at a Mexican plant during the second quarter".
Uwe Röhrhoff, CEO of Gerresheimer, said: "Our strategy is geared to sustained, profitable growth. We continue to be successful in implementing that strategy. In the second quarter, we saw notable growth particularly in our medical systems for drug delivery and in pharmaceutical plastic packaging. Our latest acquisitions in India are also developing very well."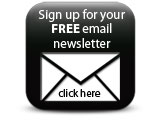 For the financial year 2013, the company predicts revenue growth of 5%-6% at constant exchange rates. For adjusted EBITDA, the company has made its guidance more specific with a range of between €245m-€250m.
Companies