Gerresheimer 2011 revenues up 7.8%
Looks to expand into emerging markets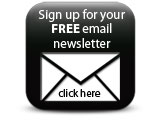 Glass and plastic products supplier Gerresheimer AG has closed the 2011 financial year with revenues of more than €1.09bn, an increase of 6.8% on the prior year, or 7.8% at constant exchange rates.

The company increased its adjusted EBITDA by 6.3%, and earnings per share were €1.61, compared with €1.38 in 2011.

"Our revenues and profits have developed very positively in 2011," commented Uwe Röhrhoff, Gerresheimer's ceo. "Further growth is one of our objectives for 2012, particularly with our products for the convenient and safe administration of medications. We will also be pushing ahead with the expansion of our business in emerging markets."

In 2012 the company is expecting growth in revenues at constant exchange rates of between 5 and 6%.
Companies