German startup Chemster launches digital 'ecosystem' for cosmetics creators
The ozmi tool aims to reduce the complexity of making cosmetics
German startup Chemster has unveiled ozmi, an easy-to-use, one-stop digital 'ecosystem' for personal care professionals, following an extensive beta testing period.
The first platform launched by Chemster, ozmi has been developed to take the complexity out of the cosmetics creation process.
Users can utilise detailed filters to find ingredients, formulations, packaging and service providers; employ user collaboration for easy contact during the RFQ process and at all product stages; and use product management tools to provide guidance at the product brief or recipe creation stage.
Chemster CEO Udo Eberlein noted that consumer behaviour and demand have transformed companies' product cycles, adding: "With ozmi and its open and delightful approach, we are catering to this demand.
"We will continue to enrich the experience on our platform, so that users will experience the benefits of bringing all their projects, processes and networks to ozmi in order to streamline their whole workflow.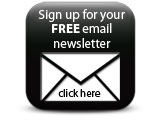 "This will result in significant savings in time-to-market."
Companies