Gazelli celebrates Azeri holiday with new products
Mini promotional events to take place at Urban Retreat spa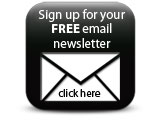 Gazelli Azerbaijan is celebrating the Azeri holiday of Novruz with a Spring Festival at Urban Retreat in Harrods and has launched new products to mark the event.

Celebrating the arrival of spring is one of the oldest traditions in Azerbaijan, according to the brand and on 21 March it is believed that homes should be kept lit to chase away bad omens. To mark the occasion Gazelli has launched a limited edition Spring Awakening Candle box set, featuring three pomegranate and berry scented candles and has been hosting mini promotional events at Urban Retreat in Harrods since 1 February, which continue through to 31 March.

Gazelli was founded as spa brand over ten years ago by Dr Zarifa Hamzayeva and is now Azerbaijan's leading beauty group, encompassing retail products as well as spa products and treatments. The name Gazelli is derived from Ghazel – traditional Azeri poetry in praise of women, youth and beauty.

In 2011, Hamzayeva's daughter, Jamila Askarova – head of European development – introduced a selected range of the company's treatments into Urban Retreat. A Triple Youth range comprising six facial care products based on a unique Azeri mineral oil and other locally sourced ingredients is also available in the UK, and a seventh product (a rice based facial scrub) will be added in April.
Companies