Gattefosse's Gatuline Renew targets ageing skin
Gatuline Renew targets the sign of age the most difficult to hide: skin texture degradation
Younger skin revealed


Proven in vitro and ex vivo


Dermatological tested
The expectation of today's consumers is clear: they want to restore the appearance of a perfect skin.
Gatuline Renew targets the sign of age the most difficult to hide: skin texture degradation.
Rich in isopimaric acid, Gatuline Renew kick-starts the cellular renewal process, naturally slowed in ageing skin.
The essential steps of epidermis renewal (proliferation, differentiation and desquamation) are boosted, from basal layer to stratum corneum.
The epidermis is rebuilt from within, and the skin barrier function is restored.
High level of substantiation
The mechanism of action was proven in vitro and ex vivo.
Gatuline Renew was also assessed in vivo, in a double blind study versus placebo, using various advanced instrumental techniques.
Visible efficacy
The skin is smoother, more supple and comfortable, it looks healthier.
The soft texture of a young and fresh skin is restored.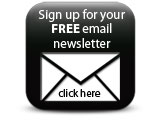 Gatuline Renew is adapted to sensitive skins (tested under dermatological control).
Featured Companies