Gattefossé opens Mediterranean affiliate in Tunisia
French ingredients company has formed Gattefossé Mediterranean, its 13th affiliate
French ingredients company Gattefossé has inaugurated its 13th affiliate – Gattefossé Mediterranean.
The affiliate is said to demonstrate Gattefossé's "desire to be firmly anchored in the Arab world and pursue its international expansion", according to the company.
Gattefossé Mediterranean's offices are in the Berges du Lac II business district near Tunis, Tunisia, in a building called Les Emeraudes. Tunisian government officials and the French Ambassador to Tunisia attended the inauguration, alongside agents from the company, and distributors and cosmetic laboratory managers from the MENA region.
Cosmetics will play a central role in Gattefossé Mediterranean's function, with the offices being home to two cosmetic technical sales representatives.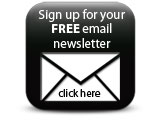 Fayçal El Aouni, Director at Gattefossé Mediterranean, commented on the new affiliate: "For me, as I lead this new Gattefossé Group affiliate into the future, every request matters and every customer is important. Our customers' satisfaction is how we measure the sustainability of our business and we make a point of always giving them a prompt and pertinent response. In our Tunisian organisation, our sales representatives divide their energies between fostering the loyalty of our existing customers and growing our network of prospective customers by forging ties for the long term." Gattefossé is now present in 16 countries in the MENA region, including the UAE, Lebanon, Saudi Arabia, Qatar and Morocco.
Featured Companies