Fusion offers more collection versatility with new Jumbo options
Fusion introduces Tru Jumbo and Millennium Jumbo airless bottles
Fusion Packaging, global leader in innovative skincare packaging solutions, further expands its brand-building stock packaging collection with the introduction of Tru Jumbo and Millennium Jumbo airless bottles. Ideal for cleansers, bonus sizes and body products, these grandiose airless bottles are available in 50 ml, 75 ml and 100 ml capacities.
Tru's classic appeal and diverse decoration options makes it one of Fusion's most popular and versatile packaging collections. With the addition of Tru Jumbo, which offers 0.5 ml and 1.0 ml product output levels, the Tru collection provides brands with a broad range of sizes, shapes and dispensing options. Brands looking to develop or expand product lines may conveniently choose from Tru's diverse pack options including airless bottles, atmospheric bottles, airless tubes and jumbo airless bottles to unify product lines with Tru's iconic, tiered actuator.
In contrast to the traditional aesthetic of Tru, the Millennium Jumbo collection features a more modern profile with an ergonomic actuator and curved collar design. The 41 mm diameter all-polypropylene (PP) package offers brands a large canvas for custom decoration, including silk screen, hot stamp, heat transfer label (HTL), and vacuum metallisation techniques. Millennium is highly compatible with most product formulations, while airless dispensing technology boasts quicker strokes to prime, precision dosing, and a metal-free product path for formula protection and preservation.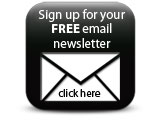 For more information on the Tru and Millennium collections, or to explore over 50 cohesive packaging families with size options from Minis to Jumbos, visit fusionpkg.com
Companies