Fusion bottles doTERRA
Fusion packaging has teamed up with doTERRA International, an essential oil an personal care provider, to package two doTERRA skin care products: Veráge anti-aging Cleanser and Toner.
The brand's Veráge Cleanser is housed in Fusion's 60ml Tru Airless Tube, which is said to protect the formula inside due to the tube's non-pressurised dispensing system. It is also said to have higher product evacuation rates, quicker strokes to prime and a metal-free product path suitable for natural and organic ingredients.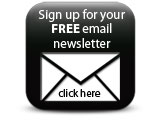 Meanwhile, doTERRA's Toner is packaged inside Fusion's 50ml Tru Bottle. DoTERRA opted for the sprayer bottle to be injected with translucent green, followed by a matte spray, to create a frosted effect. It is finished with a clear silkscreen layer with a leaf design. The toner bottle can be customised extensively with options including colour variations, heat transfer labels and hot stamping.
Companies